General Dental
Winthrop Dental is your trusted general dentist in Perth, providing comprehensive dental care.
Checkup and Clean
Regular dental check-ups, combined with proper brushing and flossing, play a crucial role in minimizing the need for extensive dental treatment. Our experienced dental team is committed to providing superior care in a comfortable environment. For outstanding general dentistry in Perth, trust Winthrop Village Dental.
LEARN MORE
Dental Emergencies
Dental emergencies demand immediate attention from a qualified dental professional. Our team is dedicated to addressing a range of urgent dental issues, ensuring comprehensive care when you need it most. Discover why we are among the top dentists in Perth, offering a wide array of dental services.
LEARN MORE
Kids Dentistry
Kids dentistry focuses on the identification, management, and prevention of dental problems in children. Winthrop Village Dental is your go-to destination for comprehensive kids dentistry services. Trust our skilled dentists in Perth to cater to your child's dental needs.
LEARN MORE
Dental Fillings
Dental fillings restore damaged teeth by filling cavities left by decay or trauma. These fillings can be made of various materials, such as amalgam, composite resin, gold, or porcelain. Our skilled cosmetic dentist in Perth can help enhance your smile with precision and care. Seek the expertise of our skilled cosmetic dentist in Perth for enhancing your smile.
LEARN MORE
Fissure Sealant
Fissure sealants act as protective coatings applied to the chewing surfaces of back teeth to prevent tooth decay. Our dental experts utilize plastic resin material to create a strong barrier against harmful bacteria and food particles, ensuring optimal dental health.
LEARN MORE
Custom Mouthguards
Safeguard your teeth during physical activities with custom-made Mouthguards, designed to protect against injuries to the mouth and jaw. Crafted from soft, flexible materials, our mouthguards provide essential cushioning and protection for your active lifestyle.
LEARN MORE
Preferred Health Fund

Providers with: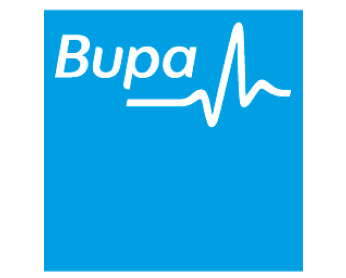 What our patients say
Google Review

"Love this practice. I visit Jake who is always very understanding of my nervousness about visiting any dentist. He talks me through each process and makes me feel at ease ensuring I am comfortable each time. This is my preferred Dentist, I won't go anywhere else!"
Google Review

"We have seen multiple dentists at this practice and we are always very pleased with the service from them. The team are kind and gentle, with good attention to detail. Even though my wife had a tricky case, the dentist explained the treatment very patiently and worked hard to help her fix her problem. I highly recommend coming here for your dental needs!"
Google Review

"I booked in to have my wisdom teeth removed and was super happy with the whole process. I was very nervous to have it done but Dr Jake Mitra and all the staff were really great and made me feel very comfortable. Won't be going to any other dentists for now on!"
Google Review

"Thanks again Jake for once more restoring my teeth to as new condition. The work you do in my case is close to magic and I am making the effort here to record same.Your continued search to keep up with the most modern of dental approaches has certainly been to my advantage and will be of benefit to all your patients."
Google Review

"I've been coming here for several years to see Dr Jake Mitra and the service and expertise is exceptional. Very friendly staff and great atmosphere. Highly recommended!"
Winthrop Village Dental
Shop 22, Winthrop Village
131 Somerville Boulevard
Winthrop 6150
Tel: (08) 9312 1388
Bookings
You can book an appointment with us online or call us at 9312 1388.  Please note your dental appointment is considered confirmed at the time of booking.  We have reserved the time with our dentists, dental assistants and hygienists, especially for you.  We will contact you prior to your scheduled appointment with a courtesy reminder but ultimately it is your responsibility to ensure that you arrive on time for your appointment.  We know that life can get in the way and if you need to reschedule, please give us at least one business day's notice and we will be happy to find a time that better suits you.
BOOK NOW