Dental Emergencies
Winthrop Village Dental Centre offers prompt and expert dental emergency services, ensuring you receive immediate care when you need it most.
What Are Dental Emergencies?
Dental emergencies are unforeseen and pressing dental issues demanding immediate attention from a qualified dental expert. These situations encompass severe toothaches, fractured teeth, infections, and oral injuries.
Experiencing a dental emergency in Winthrop? Our Emergency Dentist at Winthrop Village Dental is here to provide immediate care.
Emergency Dentist Winthrop
When you need an after-hours dentist in Winthrop, count on Winthrop Village Dental for urgent care services.
How to Respond to a Dental Emergency
During a dental urgency, maintaining composure and promptly seeking professional assistance is crucial. If you encounter a dental emergency, consider these actions:
Preferred Health Fund

Providers with: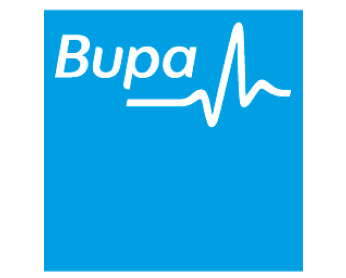 Your Trusted Partner in Dental Emergencies
When faced with a dental emergency, selecting the right dental facility can significantly impact your experience. Here at Winthrop Village Centre, we comprehend the urgency and discomfort that dental emergencies entail, and we are committed to delivering swift and effective care.
Our proficient team of dental experts is equipped with state-of-the-art technology and methodologies to manage various dental emergencies, including intense toothaches, fractured teeth, infections, and oral injuries.
At our Emergency Dental Clinic in Winthrop, we're ready to address your dental needs promptly and efficiently.
BOOK NOW
Frequently Asked Questions
We've compiled answers to common inquiries to provide you with quick and comprehensive information.
The majority of dental insurance policies include coverage for emergency dental care. However, it's crucial to verify the extent of your coverage and any potential out-of-pocket costs by consulting with your provider.
The expense of emergency dental care may surpass that of routine dental care, with the cost contingent upon the gravity of the emergency and the requisite procedures. Seeking treatment promptly is crucial not only to forestall additional harm but also to potentially curtail the overall expenses.
Need Immediate Help?
Do not delay in reaching out to us promptly. Our team of exceptionally skilled dentists is committed to delivering the specialised care you require. We offer Urgent Dental Care in Winthrop for those unexpected dental issues that require immediate attention. Your oral health matters to us.
BOOK NOW
What our patients say
Google Review

"Love this practice. I visit Jake who is always very understanding of my nervousness about visiting any dentist. He talks me through each process and makes me feel at ease ensuring I am comfortable each time. This is my preferred Dentist, I won't go anywhere else!"
Google Review

"We have seen multiple dentists at this practice and we are always very pleased with the service from them. The team are kind and gentle, with good attention to detail. Even though my wife had a tricky case, the dentist explained the treatment very patiently and worked hard to help her fix her problem. I highly recommend coming here for your dental needs!"
Google Review

"I booked in to have my wisdom teeth removed and was super happy with the whole process. I was very nervous to have it done but Dr Jake Mitra and all the staff were really great and made me feel very comfortable. Won't be going to any other dentists for now on!"
Google Review

"Thanks again Jake for once more restoring my teeth to as new condition. The work you do in my case is close to magic and I am making the effort here to record same.Your continued search to keep up with the most modern of dental approaches has certainly been to my advantage and will be of benefit to all your patients."
Google Review

"I've been coming here for several years to see Dr Jake Mitra and the service and expertise is exceptional. Very friendly staff and great atmosphere. Highly recommended!"
Winthrop Village Dental
Shop 22, Winthrop Village
131 Somerville Boulevard
Winthrop 6150
Tel: (08) 9312 1388
Bookings
You can book an appointment with us online or call us at 9312 1388.  Please note your dental appointment is considered confirmed at the time of booking.  We have reserved the time with our dentists, dental assistants and hygienists, especially for you.  We will contact you prior to your scheduled appointment with a courtesy reminder but ultimately it is your responsibility to ensure that you arrive on time for your appointment.  We know that life can get in the way and if you need to reschedule, please give us at least one business day's notice and we will be happy to find a time that better suits you.
BOOK NOW