Welcome to Winthrop Village Dental
Looking For a Dentist in Winthrop?
Then look no further. Our friendly team at Winthrop Village Dental are here to help.
Our aim is to provide high-quality general and cosmetic dentistry in a friendly relaxed environment. Our dentists carry out a full range of general dental care and treatments and are here to assist you in optimising your oral health.
Looking for reliable dental care? Look no further than Winthrop Village Dental. Our dedicated team is committed to delivering top-notch general and cosmetic dentistry services in a warm and welcoming atmosphere. From routine check-ups to advanced treatments, our experienced dental professionals prioritize your oral well-being.
Winthrop Village Dental stands as an accredited practice, equipped with cutting-edge facilities including digital X-rays and OPG, ensuring enhanced safety and comfort for our patients. Centrally located at Shop 22, 131 Somerville Boulevard Winthrop Village, we offer ample parking at the rear of the building for your convenience.
For prompt assistance with any dental concerns, don't hesitate to reach out to us via telephone. Discover the difference with Winthrop Dentists – your trusted partner for comprehensive dental solutions.
Optimise your oral health and enjoy the confidence-boosting effects of a beautiful smile at our modern, yet warm and friendly dental practice
Visit our Winthrop Dental Clinic for expert care and personalised treatments. We're committed to your smile's well-being.
Preferred Health Fund

Providers with: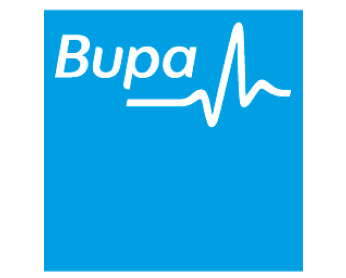 Winthrop Village Dental
Shop 22, Winthrop Village
131 Somerville Boulevard
Winthrop 6150
Tel: (08) 9312 1388
Bookings
You can book an appointment with us online or call us at 9312 1388.  Please note your dental appointment is considered confirmed at the time of booking.  We have reserved the time with our dentists, dental assistants and hygienists, especially for you.  We will contact you prior to your scheduled appointment with a courtesy reminder but ultimately it is your responsibility to ensure that you arrive on time for your appointment.  We know that life can get in the way and if you need to reschedule, please give us at least one business day's notice and we will be happy to find a time that better suits you.
BOOK NOW
Our Dental Team
Meet the exceptional dental team at Winthrop Village Dental, dedicated to delivering top-notch care and creating smiles that last a lifetime. When you need a trusted dentist in Winthrop, our team is here to provide exceptional care.
MORE ABOUT US
Our clinic is well equipped with the most modern, high tech instruments and dental aids for your peace of mind.
we are constantly working on improving our work environment whilst maintaining a comfortable and relaxed atmosphere for the benefit of our patients. Winthrop Village Dental is the premier choice when you're seeking a dentist in Winthrop. Your smile is our priority.
Frequently Asked Questions